This all natural red wine originates from the the Italian region of Umbria, often known as the country's green heart. The average age of its vine ranges from 15-50 years. It is organically and biodynamically produced by hand and ages within a glass-lined cement tank. The 100% Ciliegiolo wine is filtering/fining free.
Alcohol content: 13.5%
Nose: An antique cellar, with hints of cherry
Taste: Balsamic cherry and blackberry
Pairs well with hearty soup, grilled meat, and aged cheese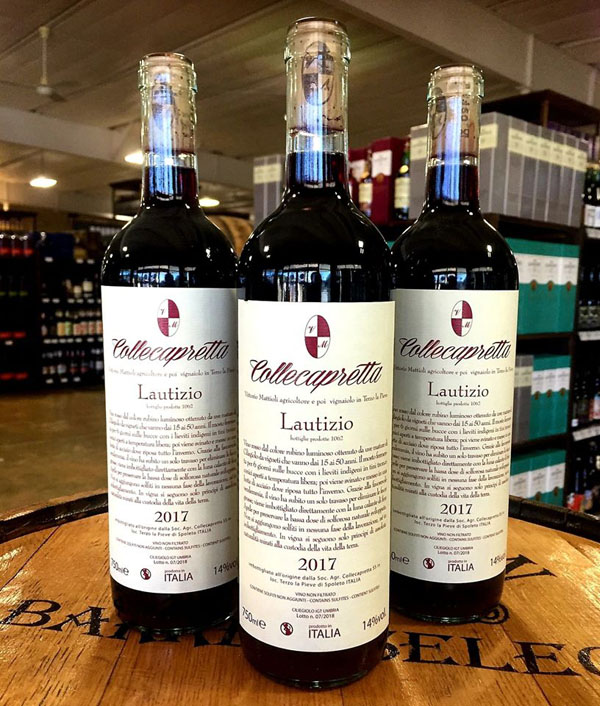 Collecapretta sets their production rate to a mere 8000 bottle aproximate per year. All of their wines go through natural fermentation in an open-top cement containers with little climate control. All farming of the vineyard is set to a high organic standard with no sulfur being used at any point in the wine making process.