About
Slane Whiskey Triple Caksed
Three Unique Casks for a Uniquely Complex Spirit
Slane Irish Whiskey takes many of its complex and smooth qualities from our signature Triple Casked process. Whiskey is aged in three varieties of casks: Virgin and Seasoned casks raised by hand at the venerated Brown-Forman Cooperages – and Oloroso sherry casks by way of Jerez in Spain. Once the liquid has been aged to perfection, it is masterfully blended to create an exceptional Irish whiskey.
Three unique casks for a uniquely complex spirit
VIRGIN CASKS:
Medium Char, Heavy Toast, Contributes Flavours of Toasted Oak, Vanilla
SEASONED CASKS:
Tennessee Whiskey and Bourbon Barrels, Contributes Flavours of Caramel, Plum, Banana, Butterscotch
SHERRY CASKS:
Oloroso Casks, Contributes Flavours of Raisin and Spice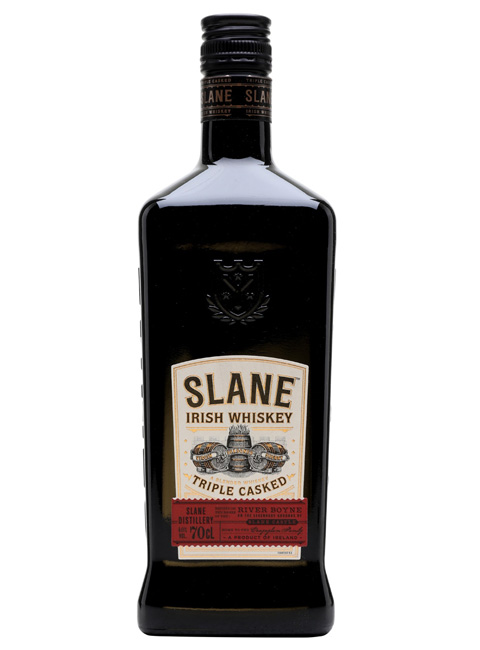 At the onset of the 20th century, our distillery was home to a pack of Ireland's most prized Otterhounds. This friendly highball is raised in their honor.
2 parts Slane Irish Whiskey
3/4 part freshly squeezed lemon juice
1/2 part port wine
1/2 part local honey
Instructions
Build over rocks in a highball glass. Top with seltzer. Garnish with orange and fresh blackberries as desired.