MALFY Con Arancia's key botanical additions are Bood Orange peels sourced from Sicily. Bloody Oranges are a prized variety in Sicily- and harvested in November- their rich red color develops from the cool Mediterranean nights. The Blood Orange peels are steeped in alcohol and pressed in a basket press. The infusion is then blended with juniper and other botanicals before being distilled in a stainless stell vacuum still.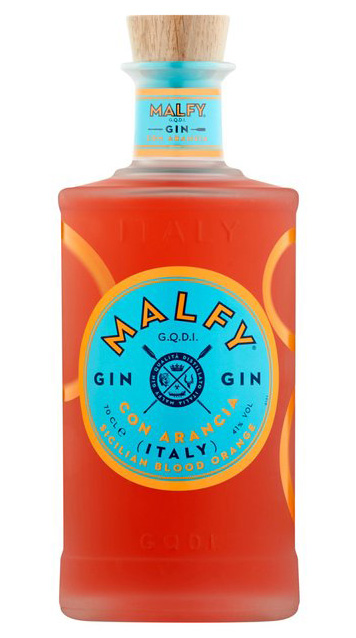 Tasting Notes
Juniper, Sicilian Blood Oranges and 6 botanicals.
2 Parts Malfy Con Arancia
1 Part Peach Liqueur
Pour over ice, stain into martini glass. Add splash of soda and garnish with orange twist.