Style: Red Feather Ale
ABV: 4.2%
Brewed Since: 2005
Great to Pair with: BBQ, Pool side with the family or on a day out at the Lake.
This Red Feather Ale is a craft beer, brewed from the Pretoria Fields in Albany, GA.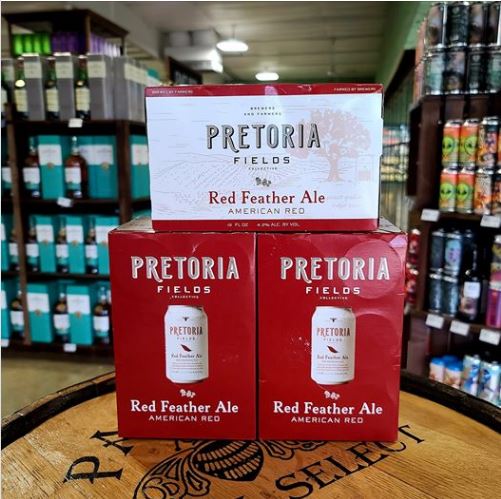 About Pretoria Fields Brewery
Dr. Morgan, a pharmacist by day and a craft beer enthusiast by night, he spend a full day crafting beer in his garage ceased to present themselves. After completing his surgical residency, he developed the Albany Vascular Specialist Center. 
15 years later, and the craft beers that are brewed at the Pretoria Fields have become widely popular and sort after.
Their tradition as farmers is to focus on organic sustainable farming and natural resource management.
– Available in store at The Bottle Shop, Columbus. For more information visit Pretoria Fields.